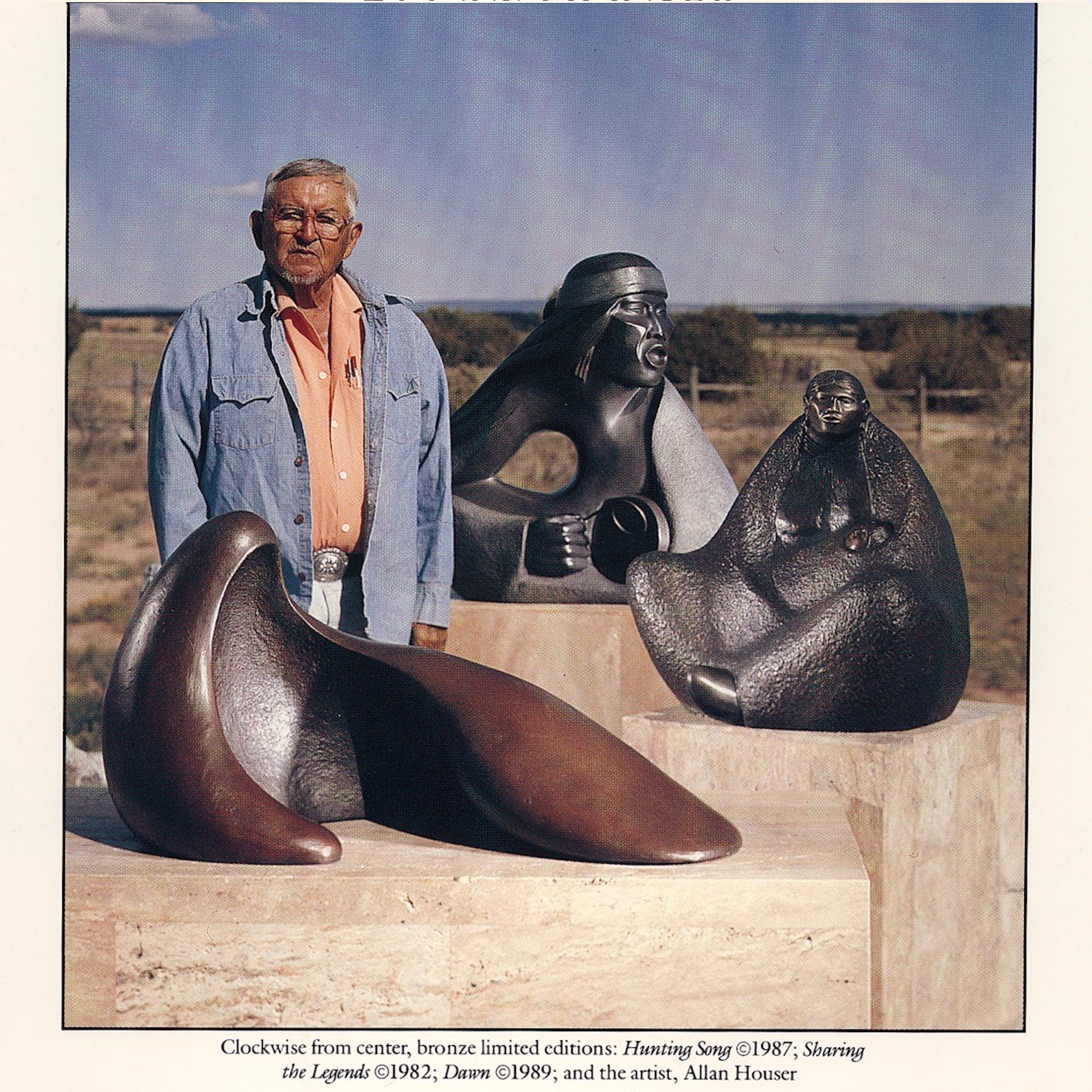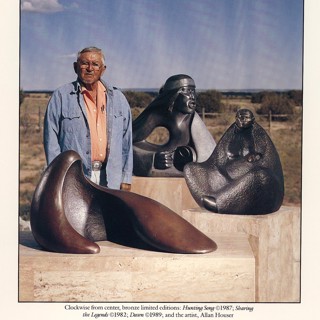 1974 announcement for the first show in Phoenix at The Gallery Wall
(now Glenn Green Galleries) featuring Allan Houser.

With encouragement from Glenn and Sandy Green, Allan retired from teaching at the Institue of American Indian Arts the next year to begin working on his art full-time.

Over the next 20 years the the Greens arranged for 35 solo shows in their galleries in Arizona and New Mexico, 21 solo museum exhibitions and 26 group exhibits in museums.

Of special note was the landmark exhibit "American Indian Art, Allan Houser and Dan Namingha", sponsored by the U.S. Information Agency and Glenn Green Galleries. It toured 6 cities in Germany and 10 additional museums in Eastern Europe 1983-1986.
Read More